Unlock a New Way to Help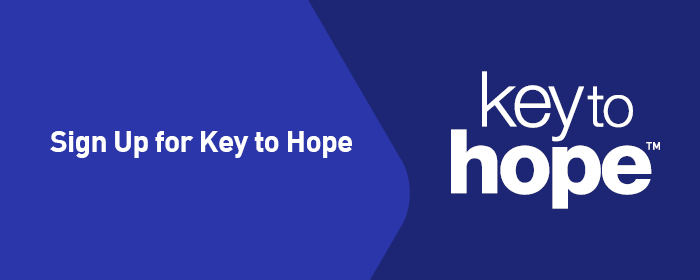 About Key to Hope
Key to Hope is an exciting program, exclusive to MCAP, supporting Habitat for Humanity Canada. Through the program, MCAP homeowners have the unique opportunity to help build stronger communities by adding a donation for Key to Hope to their regular mortgage payments. Complete this form to register for Key to Hope!
Impact at a Glance
A little generosity goes a long way.
$16,613
Total donations from MCAP homeowners through Key to Hope in 2020.
With your help, we can make an even bigger impact and support more Canadians as they become homeowners.
You Hold The Key To Making A Difference!
Homeownership means more than simply owning a property. It's about having a place to call home — somewhere safe and secure. With your Key to Hope donation, you can make this a reality for more Canadians.
MCAP's Key to Hope makes helping your community simple. Choose a donation amount that works for you, and MCAP will withdraw the additional amount with your regular mortgage payments. It's that simple!
Homeowner Benefits of Key to Hope

Receive a tax receipt* from Habitat for Humanity for your donation
Donations are automatically withdrawn with your mortgage payments to make things convenient for you
Flexible options allow you to increase, decrease, or stop your donations at any time
Ready to register for Key to Hope? Here's what you'll need to do.
Download and fill out this form. Once you're done, save the completed form and email it to keytohope@mcap.com.
*After December 31st of each year, if your total donations for the calendar year exceed $20, Habitat for Humanity will issue and mail a tax receipt to the account holder designated in the validly executed PAD Agreement provided to MCAP to the Property Address (or Mailing Address, if applicable), in the name of the Borrower identified on the PAD Agreement.
Sign In